Download our ISO 9001:2015 Certification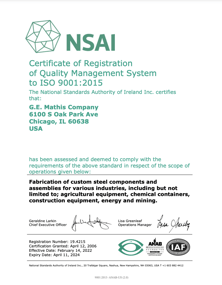 G.E. Mathis Company is proudly ISO certified. ISO 9001:2015 deems our company as a fully qualified management system that ensures we meet all ISO requirements.
Be sure to download a copy of our ISO 9001:2015 certificate to have for your records.
Simply fill out the form to download a copy of
the certificate.